What is HDF? (High Density Fiberboard). HDF is an engineered wood product that has become the preferred material for painted doors. Why? It has all the attributes of solid wood but is extremely stable, offers a smooth surface for painting and is more economical than painting a natural wood door.
The process we use to make these doors allows for the look of an authentic stile and rail construction cabinet door with the benefit of it being one piece. This results in crisp, clean lines and smooth door panels. These characteristics distinguish our HDF doors from other paintable doors that are molded or routed - they just don't show the detail that ours do.
Quality HDF is also very dense, providing HDF doors with a solid swing weight that exudes quality. These doors will be offered as our Raised panel and Flat shaker panel doors. We will also offer a shaker panel drawer front.
Adding a Splash of Color to Your Kitchen Cabinets
Today, we're embracing color everywhere…even on our kitchen cabinetry (or bathroom vanities, bookcases, entertainment centers...).
More and more designers and homeowners are moving towards painted cabinetry or mixing it up with a combination of stained and painted pieces. Adding a splash of color in an otherwise all stained wood home can add lots of character and make a dramatic statement. To top that off, add custom finishing such as an antique or distressed finish, and voila - you have a masterpiece!
We have perfected painted cabinetry. We use only the highest quality HDF, our painted cabinetry will last a lifetime. Our HDF doors are solid one piece construction - they will not expand or contract from the changes in humidity during the summer and winter months therefore not putting any stress on the wood joints (and cracking paint) because there are none!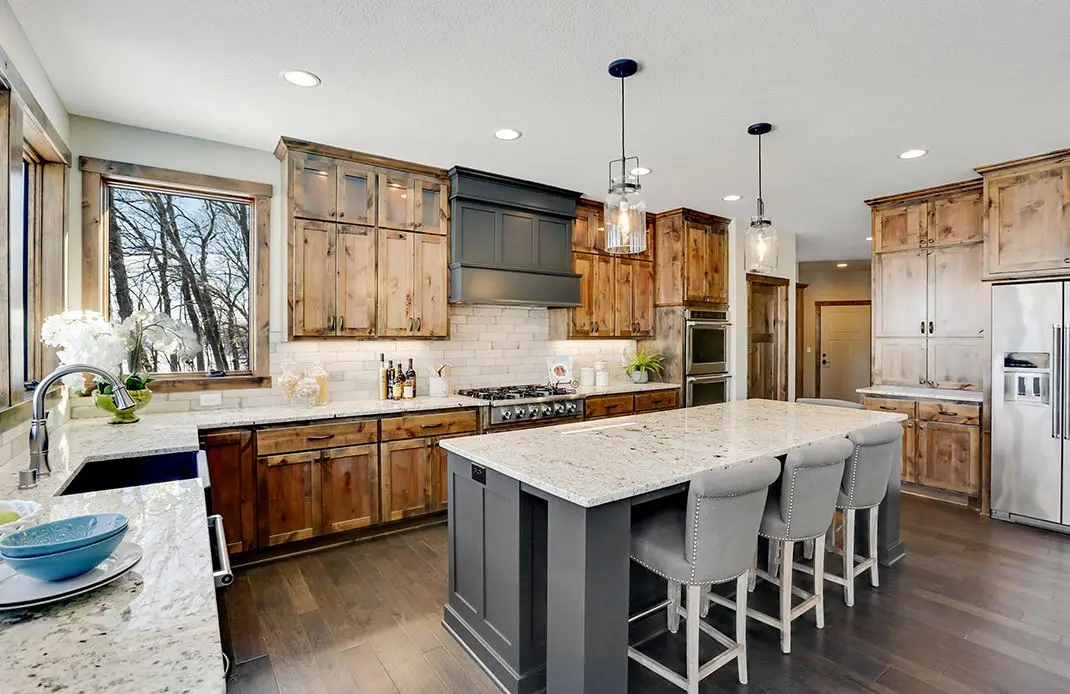 Selecting our HDF doors gives our clients more design options in comparison to wood doors. With our new state of the art CNC, we have over 35 profile and edge options to mix and match.
Click the door images to view the details!