Helping You Design Your Own Woodwork Project
Choosing custom cabinetry for your home is one of the most important aesthetic and organizational decisions you will make during the home building and remodeling process.  We are here to help you select everything from a wood species, cabinet style and type of door to profiles, molding, hardware, accessories and much more.  High quality custom made cabinets can simplify your life and add value to your home.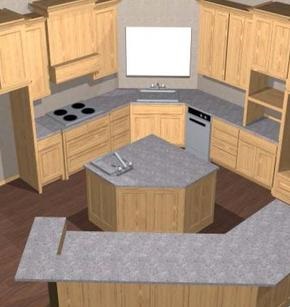 Our designers take the time to learn about your lifestyle, design style, organizational needs and budget, and what your vision is for your dream project.  Lakeside then takes this information and begins to create a thoughtful design for your custom cabinetry. Our drafting department has the ability to create computer aided designs to include blueprints and 3-D renderings of your project. This technique offers you the opportunity to view your project from different viewing angles, allowing you to experience your space before it is built.
Being able to actually see your room and how it will look, also allows us the unique perspective to tailor your design to meet your utmost satisfaction. Once we are confident that all designs proposed meets your specifications, your project moves on to our production line schedule. But your interaction with your designer and our team does not stop there!
Our dedication and craftsmanship will be there from the beginning to the end, on each piece of your custom built cabinetry. We are there from the first contact to the final adjustments, ensuring our clients are satisfied throughout the entire process. We have been building cabinets for over 30 years and we stand behind our work.  Our goal is 100% client satisfaction.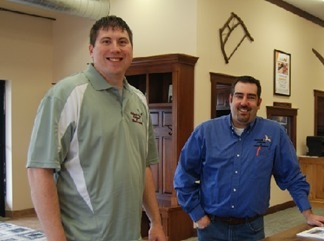 This guide Includes information on the all different steps that go along with your project, as well as helpful design information and what to expect from us. Print this out and also have a convenient place to organize your notes, questions and or documents for your future project! Among with other helpful reading material, this guide is available in our showroom!