View Some of Our Exquisite Custom Cabinets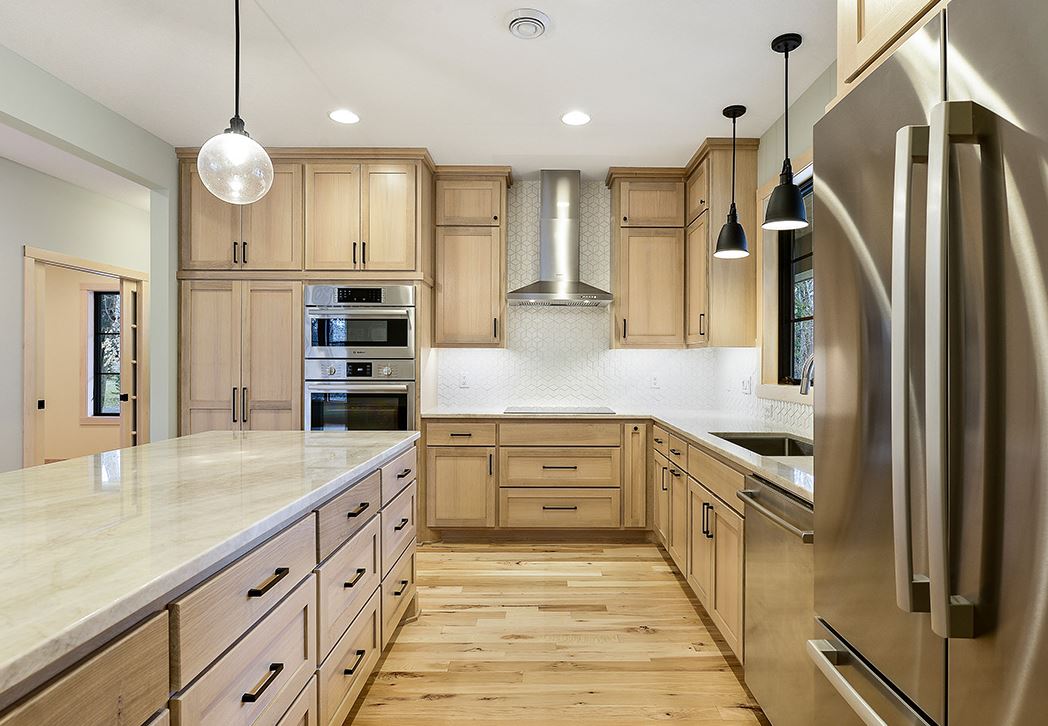 Find your inspiration and ideas for your home by looking at our custom made cabinets we have built for some of our previous clients. From kitchen cabinets to bathroom vanities, laundry rooms to unique hobby room storage, we build and customize your cabinets for your space, style, budget, and to accommodate your lifestyle.
Custom kitchen cabinets that will reflect your personality. You may want a big kitchen with a beautiful wooden range hood or a smaller kitchen with a center island and lots of storage. When you choose custom cabinetry, you choose to have your cabinets built for you, by skilled woodworkers who take pride in their work.
Our kitchen designs encourage interaction with your guests while optimizing every inch of space for useful storage.
For your kitchen cabinets consider adding features like Pull-Out Pantries, Lazy Susans, Spice Racks, Pots and Pans Organizers, Under the Sink Storage, Tip Out Drawers, Pull-Out Garbage and Recycling containers and so much more. These solutions will add efficiency and organization to your kitchen and home.
BATHROOM CABINETS
Bathroom Vanities and Bathroom Cabinets
Custom designed cabinetry and woodworking for any size bathroom, storage need or desired style. We design your space to accommodate your lifestyle with custom organization options and solutions. No matter the size of your space, we will create your bathroom to utilize every inch efficiently and beautifully.
Add custom storage solutions like a Pull-Out Vanity Organizers, Open Cubby Storage, Vanity Base Drawers, Changing Tables, Make Up Tables, Pull- Out Garbage and much more! We will help you create a space that will be built for you and your life!
ENTERTAINMENT BUILT-INS AND MANTELS
Entertainment Cabinets, Fireplace Mantels, Built-ins
Entertainment centers and custom made fireplace mantels designed in several sizes to fit your unique space, style and storage needs. create a beautiful focal point in your space and organize the clutter behind beautiful woodworking! With our custom designs we can offer you several different options to organize and accent you living space.
With custom storage solutions like Pull-Out Organizing Shelves and Drawers, Display Shelving, Electronic Storage, Vent Customization and much more. Our designs ensure that your living space is able to accommodate your lifestyle, while keeping your home clean and organized.
HOME BARS
Home Bar Cabinets
Custom designed cabinetry for home bars in any style or sized space. A great way to organize and host special events! Whether you want it to feel like cheers in your basement or like a Tuscany wine tasting, we can design you the perfect home bar for your space. Never worry about hosting or organizing a party again, with our well designed home bars we will keep your special event running efficiently, clean and organized!
With features like Pull-Out Garbage Cans, Wine Racks, Glass Racks, Unique Glass Door, under door sinks and much more, you will never have to worry about being under prepared again for any event!
LOCKERS AND DROP ZONES
Lockers and Drop Zones Cabinets
Custom storage solutions for any size entryway, from lockers to drop zones! Keep it all organized and off your floor! From shoes to hats, back packs to junk mail, there is a lot of items that will pass through your entry or utility room. We will help you create custom cabinetry that will provide storage solutions that will accommodate your lifestyle!
No matter the size of your space, add storage that will keep your home and family running efficiently and organized. Never hear "Where is my..." again!
LAUNDRY, STORAGE, AND DESK AREAS
Laundry Cabinets, Storage and Desk Areas
Whatever the space, style and project, our custom work will exceed your expectations in style, quality and functionality! There are several spaces within homes that are not utilized. These unused spaces that offer no storage, style or design are vacant. Our designers are trained to not only recognized the possibilities within any home, but they are also experts at providing options for these dead spaces. We love creating options for your home, that offer so much more to you.
Dinning Room Hutches, Laundry Room Storage, Pantries, Book Shelves, Buffet Hutches, Hall Way Storage, Built in Cabinets and much more are waiting to surprise you!
CABINET ORGANIZATION AND SOLUTIONS
Cabinet Accessories and Organizational Solutions
We build your cabinets to accommodate your lifestyle. This means utilizing every inch of your space to offer custom organizational solutions that will offer you an efficient and beautiful space. Our designers are experts are offering you ideas and options that will create ease and comfort to any space. cabinet maker, custom cabinets, cabinet accessories
Silver Ware Organization, Lazy Susans, Mixer Lifts, Pull-Out Pantries, Closet Organization, Pull-Out Hampers, Spice Racks and much more, are available for any space you have in you home! Visit our showroom to see and experience these options in person.