Lakeside Cabinets and Woodworking 9th Annual Charity Car Show

Car show in anoka
10:00am - 2:00pm | Judging Results Announced at 2:15pm
Saturday, September 24th, 2022
Lakeside Cabinets will be hosting our Annual FREE Charity Car Show at our Facility in Nowthen, MN! A fun-filled day for the whole family, with plenty to see and do! Join us for a great car show, tours, prizes, music, and delicious food all for a good cause! 
7 Viewer Choice Car Show Awards!
Free door prizes to be given away during the show including Over $2000 in the prize to give away!
Enter a chance win a $500.00 Gift Voucher towards your custom cabinetry and or woodworking project for your home!
Facility tours and guides to show you around and answer your questions and inquiries. 
Free entertainment and music all day long, brought to you by Tunes to Go!
Nowthen Nursery hosting an open house, a raffle and a garage sale with awesome deals for your home and yard!
and...More details to come soon!
How to Register Car show in Nowthen
Fill out the pre-registration form listed on this page to participate in the FREE Annual Car Show!
If you would like to purchase a Car Show t-shirt, they will be for sale at the check in table (While supplies last!)
Watch for details on how to donate to our honorary charity Thumps Up
Check out the 2018 car show with over 130 beautiful cars!
classic car show, charity car show in anoka
Nowthen Nursery will be hosting a unique one of a kind open house that will get you deals on decor & plants for your home! Stop down there and get entered into their drawing & check out their open house offers exclusive to this car show day:
50% off all potted trees, shrubs, and perennials
20% off all B&B trees (the giant ones)
20% off all décor, pottery, and statuary
Local Sponsors Car Show in anoka
Thank you to our local business for their sponsorship and support.
Times

Parking opens at 9am.
Car Show begins at 10am.
Must be parked before 11am to be eligible for voting!
Voting and Car Show will end at 2pm
Winners will be announced for the Car Show, Contests and Prizes at 2:15pm.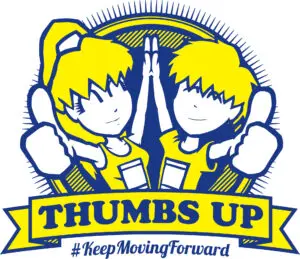 Our honorary Charity Thumbs Up will be joining us for a fun day to raise awareness for Mental Health and Suicide prevention. 
Our Sponsors Car Show in anoka
We would like to thank the following for their help, donations and efforts in to making this event a fun and successful day for charity! Classic Car show, car show in anoka