Building a Wide Variety of High-Quality Cabinetry
Cabinet Parts
and Profiles
To better understand all the many facets and parts that are used to create your custom cabinetry, we've included a few diagrams to help you become more familiar with the different terms and vocabulary, that we may use, on how cabinets are constructed. If you should have any questions please do not hesitate to ask. We are always more than happy to be of service!
Cabinet Materials
Door and Drawer Construction
Door and Drawer Profile Options
European Hidden Hinge Options
Cabinet Interiors
Cabinet Backs
Glass
(scroll below to learn more about each)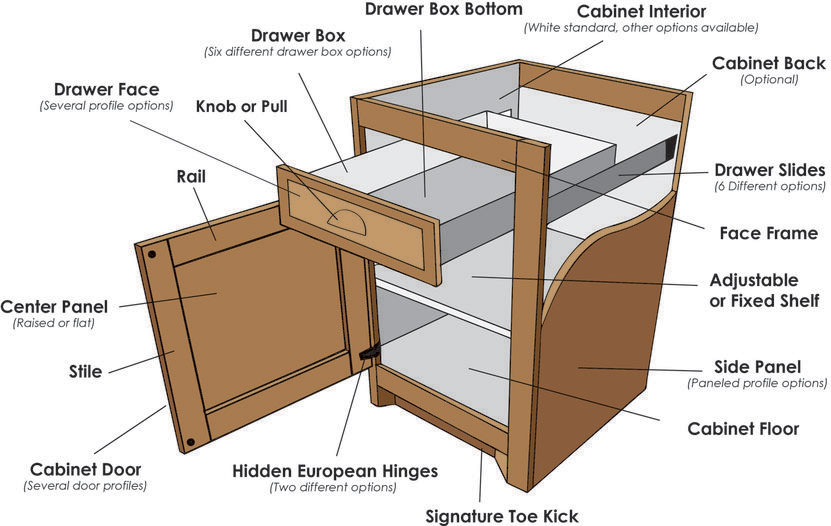 Depending on the type of material or wood species you choose for your custom cabinet project it will determine the style, pricing and options. We offer several different type of wood selections, including our superior paint grade MDF.
Cherry
Quarter sawn cherry
White oak
Quarter sawn white/red oak
Red Oak
Hickory
Poplar
MDF / Paint Grade
Maple
Alder
Knotty Alder
Walnut
Quarter Sawn Walnut
Knotty pine
Birch
And more
"I just wanted to convey how happy we are with the cabinets in the entire home. We are really pleased with the white cabinets in the kitchen and the fireplace designed with the wood and marble. We have had many compliments. They are beautifully done and we could not be more pleased. Thanks for the beautiful work that you did."
~ Sue and Rudy B.
Cabinet Door and Drawer Construction
Wood Cabinet Doors and Drawers
There are 5 separate pieces that make up a wood cabinet door: 2 - Stile's, 2 - Rails and a center Panel. These pieces are then connected to create one door. Wood doors can be completed in a variety of styles and finishes. The construction of these doors are made to create an even swing weight, a variety of style options and to be durable! Stop in our showroom or visit our Gallery page to see style options and possibilities!
MDF is an engineered wood product that has become the preferred material for painted doors. Why? It has all the attributes of solid wood but is extremely stable, offers a smooth surface for painting and is more economical than painting a natural wood door. It is constructed of one solid piece, but can be customized to show a traditional Stile and Rail construction.
See our MDF Page for more information!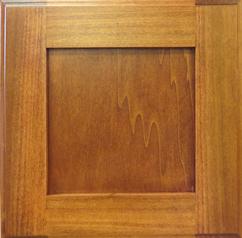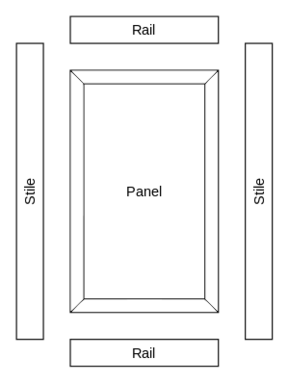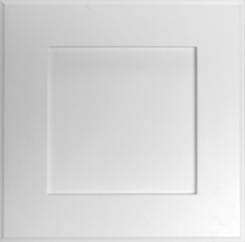 In addition to choosing either a raised or flat center panel for your doors and or drawers, you will also have additional choices available when deciding on the kind of profiles you want. Profiles are used on the inside and outside edges of the door. Custom profiles are also available per request.
Options available for the inside edge:
Bead
Chamfer
Cove
Ogee
Square.
Options for the outside edge are: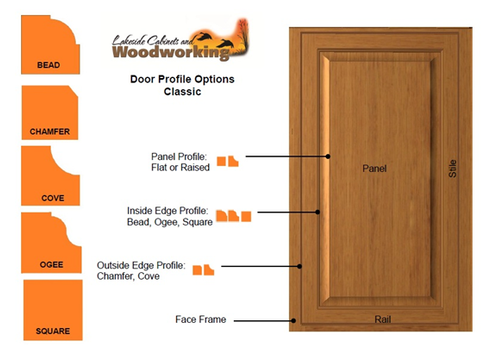 In choosing a look for your cabinets, the kind of door style you choose plays a significant role in the overall look of your room. The center panel could either be Flat or have a Raised Panel. Creating two very distinctive looks.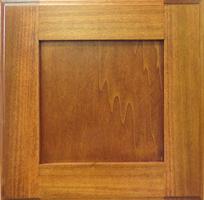 Flat Panel Doors: The center panel of the cabinet door is flat rather than raised or contoured. Flat panel doors are favored by those who prefer sleek, clean designs. Flat panel cabinet doors can be traditional, transitional and even contemporary.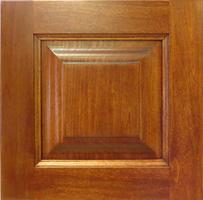 Raised Panel Doors: The center panel of the cabinet door is raised with a profile or contour. Raised panel cabinet doors work well for traditional and transitional looks.
We offer two different selections for door hinges. Our baseline hinge option is the Vitus Hinge, our upgrade hinge is the Nexis Hinge. Read about both to see which one is preferable for your project and custom cabinets!
Vitus 110° Hinge
We offer a fully adjustable European Hidden Hinge for our baseline selection. Durable and discrete, your cabinets will move and function smoothly for years to come!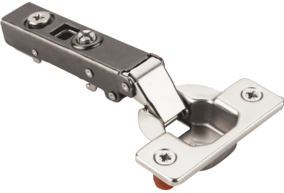 Soft Close Vitus 110° Hinge
Our upgraded European Hidden Hinge offers superior durability, maximum adjusting and the smoothest soft close motion available. Constructed from high quality metals, this hinge also has a built-in soft close feature.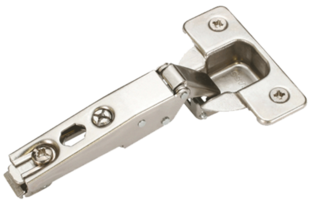 Hinge Soft Close Features
We offer one soft close accessory for our baseline hinge. This can also be used on other hinges as well. Read more below!
For our Baseline Vitus 110° Hinge
The Grass Unisoft Soft Close adapter can be added to any hinge. This adjustable adapter screws into the face frame to offer a soft close feature to any door!
Drawer Box Options and Drawer Slides
We offer six different drawer boxes and three different drawer slides. Depending on the drawer box you select for your custom cabinets, this will determine what slides are available to you! To select a drawer box that offers you what you are looking for in your project visit our Drawer Box Page to view and read about the box and slides!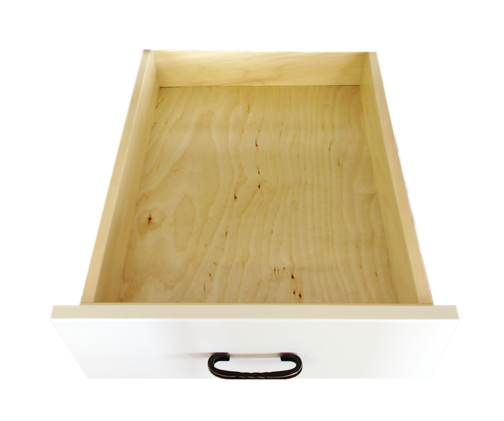 Zargen Drawer Box (baseline)
UV Coated Plywood
1/2" White Melamine
5/8" Wood Box
Finger Jointed Dovetail
Solid Wood Dovetail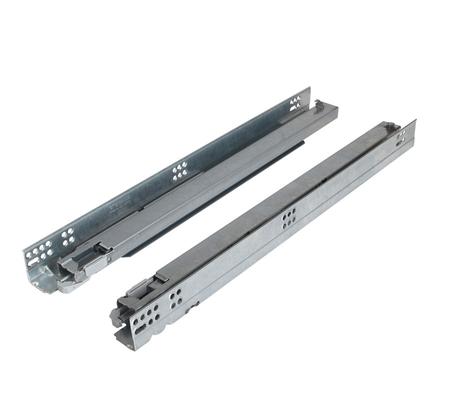 Zargen Slides (baseline)
Full Extension Slides (Soft Close Option)
Undermount Slides (Soft Close Feature)
Our baseline interior finish is a durable, clean and efficient white maple melamine. We do offer decorative finishes for a melamine interior as an upgrade in a variety of finishes and colors. Come visit our showroom to see these and more options to finish your cabinet interior!
With our superior construction, our cabinets do not require or need finished backs. Our cabinets are structural sound with out the need or support of an cabinet back. However we offer backs as an upgrade per request and for decorative and aesthetic reasons.
Add a special flare and stylish look to your custom cabinets with decorative glass of your choosing. Stop in to our show room to see these and more options!