An Established Cabinetry and Woodworking Company
Owned and operated by Troy Bednarz, Lakeside Cabinets and Woodworking has been satisfying our clients since 1988. With over 30 years of experience, Lakeside Cabinets has excelled at producing the highest quality products, customer service, and the most experienced and professional staff available. Our facilities have over 9,000 sq/ft available, which houses our showroom, complete manufacturing and production area, and our storage facility. Our facility in Nowthen, Minnesota has been growing since the very beginning, with our state of the art machinery and our expert design team, we can give our clients the highest quality products imaginable.
We are a team of dedicated professionals, working together, to ensure our clients experience the best service and highest quality products. We are here for our clients from the initial phone call, through the lifetime of their cabinets. We have been building cabinets for 30 years and we stand behind our work. We offer 100% custom cabinetry built specifically for you and your lifestyle. You will see the love and attention to detail that our very talented and experienced staff offers through the custom work we provide.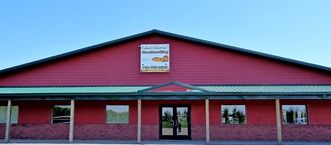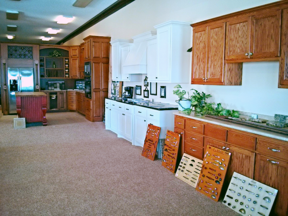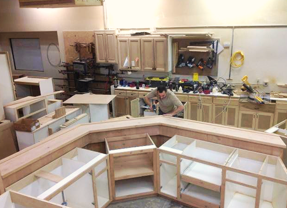 Using the state of the art technology and machinery, our expert staff will produce the highest quality cabinets designed to fit, not only your style and budget but will also be custom designed to accommodate your lifestyle.
When you first walk into Lakeside Cabinets, you will sit down with your own, personal cabinet designer who will take the time to discuss and understand your project, budget, style, time-frame, organizational needs, and even materials you wish to use. During your visit, you can experience our showroom. You can look, feel, and discuss various options that you may want to include in your design.
Getting to know you is crucial to us. This is how we can ensure your cabinets will serve you for years to come!
Your individual designer will work very closely with you, to ensure the finished product matches your overall vision for your home and or space. After your initial visit, your designer will visit your home, take measurements, draft perspectives, create elevations, and a floor plan for your project. These preliminary drafts will be applied to our 3D rendering program that you can monitor throughout the entire process.
VALUE: We have relationships, not "vendors." Working with our partners throughout the years has gained us strong, reliable relationships. This is a savings and trust that we have the honor to pass on to our clients. We associate with selective businesses that display the same amount of care, craftsmanship, and pride that we ourselves strive for.
DESIGN: Before we build or design your cabinets, we listen. Expanding on all your wants and needs, listening is crucial to creating a thoughtful and well-executed design that offers you more than just cabinets, but custom solutions that are built to accommodate your lifestyle!
INTEGRITY AWARD FINALIST: Through an extensive review process, Lakeside Cabinets and Woodworking has been chosen as a finalist for the BBB Integrity Award. Honesty and Integrity are the bases of our foundation that we build every relationship upon. We have an A+ rating with the BBB. Visit our Awards page to learn more!
GREAT REVIEWS: We have received a lot of unsolicited reviews from our clients. Reviews are wonderful in any form, but they are more meaningful when they come from clients without promotion. See our Testimonials page to view our reviews.